The Shed Men at Penman Reserve:
The opening of the new children's playground at Penmen's reserve Blairgowrie was celebrated by many families, local residents and council members.
Richard Doery made a terrific speech which was followed by the cutting of the ribbon.
The Shed Men entertained, another outstanding performance.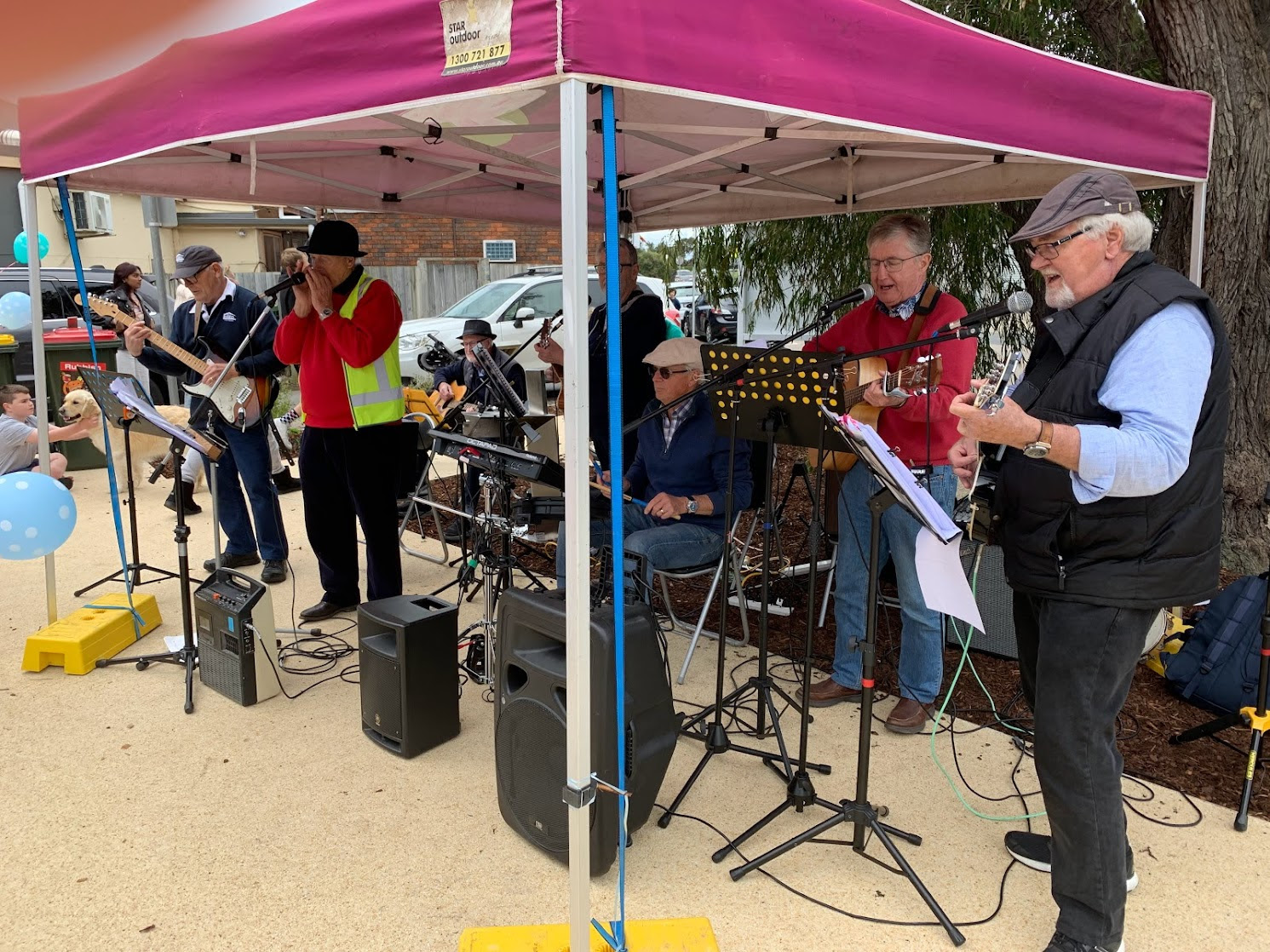 Motor Group:
The Maserati Club paid a visit to Sorrento this month, with the Shed offering access to the grass area at the Hangar as "secure" parking. Some rather nice cars were on view.

Rye Pier Benches:
Cleaning the pier timber and the build is complete.
Thank you to the "Tuesday Crew" for taking on this project.
Parks Vic has been down and approved the "prototype".
They must like it as they may increase the order to 4 benches!!
New Member Inducted!!
He's been floating around the Stringer Reserve building for some weeks.
Now promoted to head of the workers union and in charge of security!!